New line 69 Ciutadella-Macarella
05/05/2018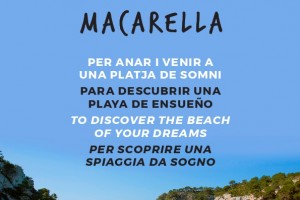 On May 14, the new line from Ciutadella to Macarella comes into operation. Reservations can be made on the web: www.bus2macarella.com
The growing interest of visitors in Menorca to go to Macarella beach has caused big traffic problems on the access road to the beach, especially on the section past the Torralbet area.
The Macarella beach is located in the "Natural Area of Special Interest" on the South Coast of Menorca, regulated by its Special Plan in order to maintain its natural virtues and for the upkeep of its attraction to visitors. This Special Plan defines, among other things, the width of the track and the size of the car park, in order to regulate the human impact on the beach, a basic element for the conservation of natural spaces.
Access to the beach by bus can reduce the level of conflict with the access road, and keep the beach in good condition, making it easy to visit and ensuring access thanks to advance ticket booking.
The last section of the access road to Macarella beach is very tight and means that buses cannot pass regularly at the same time as private cars. This situation means that public transport to Macarella beach has to replace private transport, unlike the situation at Son Saura, Cala Turqueta and La Vall where, due to the nature of the tracks, public transport can exist in addition to private transport.
More information: www.mou-tmenorca.com