Bus Macarella, Cala Turqueta, Son Saura, La Vall
20/08/2021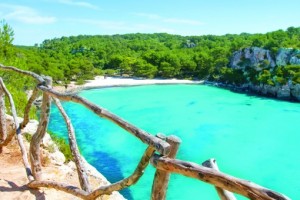 Do not stay with the desire, reserve your bus seat in advance ...
The beaches of Macarella, Macarelleta, Cala Turqueta, Son Saura and La Vall are within Natural Areas of Special Interest on the Ciutadella coast, regulated by its Special Plan with the aim of maintaining its natural values and preserving its attractiveness. The number of visitors who can visit them is limited in order to regulate human pressure on the beaches, a basic element for the conservation of natural spaces.
Therefore the seats available on the buses that go to these beaches are also limited, so it is recommended to purchase the ticket in advance and ensure the availability of seats. The ticket can be modified and canceled, with automatic refund of the amount, up to 1 hour before the trip.
You can reserve and buy in advance at:
Web: https://www.bus.e-torres.net/en/tickets/
Plaça Pins kiosk from 9:00 a.m. to 9:00 p.m. from Monday to Saturday, and from 9:00 a.m. to 1:00 p.m. on Sunday
Via Perimetral Kiosk from 9:00 a.m. to 1:30 p.m. from Monday to Sunday